I too have a list:
1.) Princess Daisy – (from Super Mario Bros. Series). She's a tomboyish princess who's rather competitive. Getting her in a belching contest should be easy.
2.) Sasha Blouse/Braus - (from Shingeki no Kyojin/Attack on Titan). She has an obsession with meat. After going on a nice binge, I'd imagine juicy burps would be flowing out of her mouth while she had a content/lazy smirk on her face.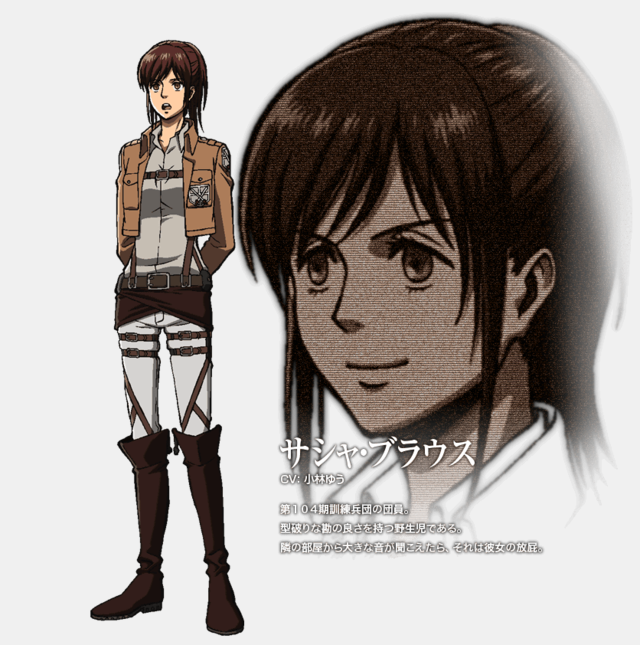 3.) Pearl - (from Steven Universe). Technically, her alien race is genderless, but she looks like a woman, so I'm putting her here. She's a girly-girl, therefore any belch coming from her would probably be small and accidental, leading to her blushing blue.
4.) Marinette Dupain-Cheng/Ladybug - (from Miraculous Ladybug). Another girly-girl who moonlights as a superheroine in Paris, France. She'd likely require some coaxing to get any burps out of her.
5.) April O'Neil - (from Teenage Mutant Ninja Turtles). Her personality is between tomboyish and girly. My belief is that she'd nom on a few slices of pizza and take a sip or two of soda and bust out some ghastly ones, after which her face would turn beat red and she'd smirk proudly.